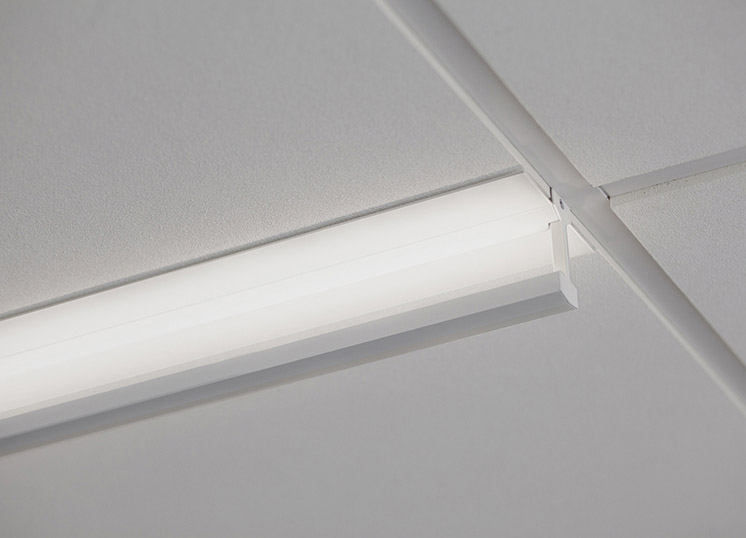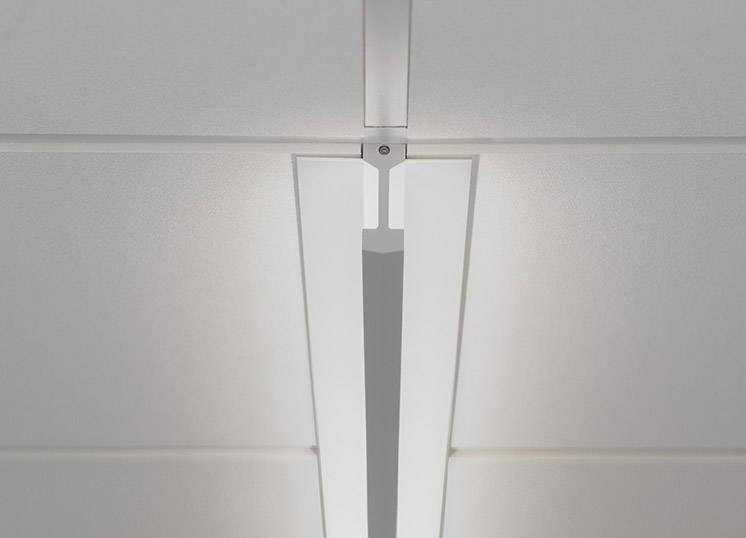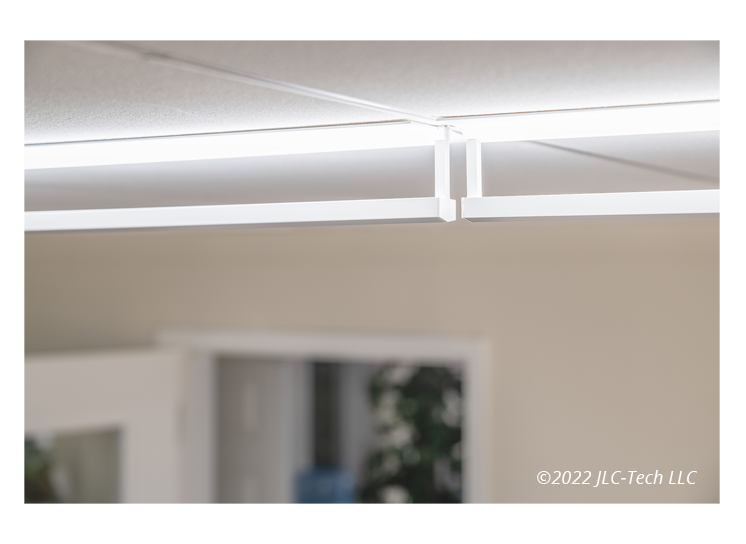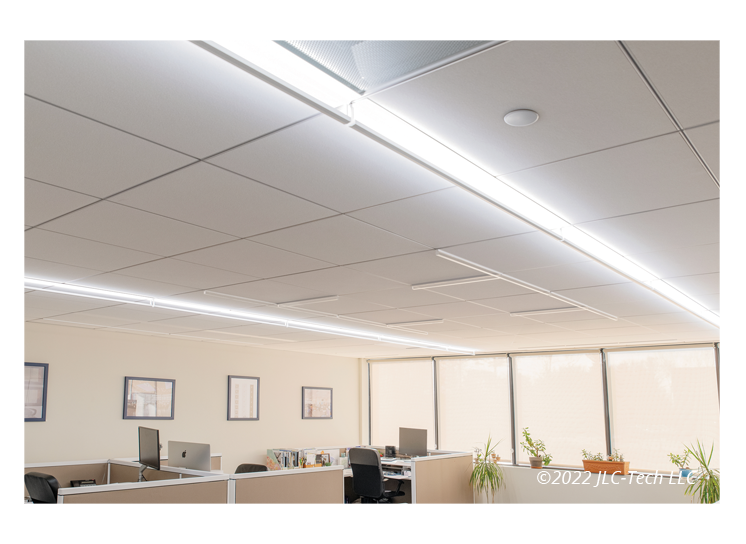 15/16″ Downloads
---
9/16″ Downloads
---
Power supplies available with this product:
---
Tunable white controllers available with this product:
T-BAR UP offers a new approach for indirect lighting. Utilizing JLC-Tech's patented technology of integrating into a building structure, the T-BAR UP provides ambient uplight while only extending 2" below the ceiling plane. With built-in shielding for maximum light reflectance into the room, T-BAR UP can be installed into any suspended grid ceiling enhancing the architecture while also providing a more spatial effect. T-BAR UP is ideal for open office plans and other spaces where a sleek modern design is desired.
---