Lighting Solutions for Specialty Wood Ceilings
Different specialty wood ceiling types can present unique challenges when architectural lighting is introduced into the design. Some of the most widely used specialty wood ceiling options on the market include wood grille, wood plank and wood panel, yet finding the right lighting solution to guarantee a smooth install can be difficult.  
 JLC-Tech has designed specialty mounting systems so that our slim 9/16" and 15/16" T-BAR LED and low-profile GEMINI lighting will support harmonious integration into the variety of specialty wood ceilings. Our expert integration solutions not only guarantee proper installation per specification, but they also allow for the installation to be seamless and simple. JLC-Tech integrates elegant architectural lighting into beautiful specialty wood ceilings, keeping rigorous and expensive labor out of the picture.
T-BAR LED with wood grille ceiling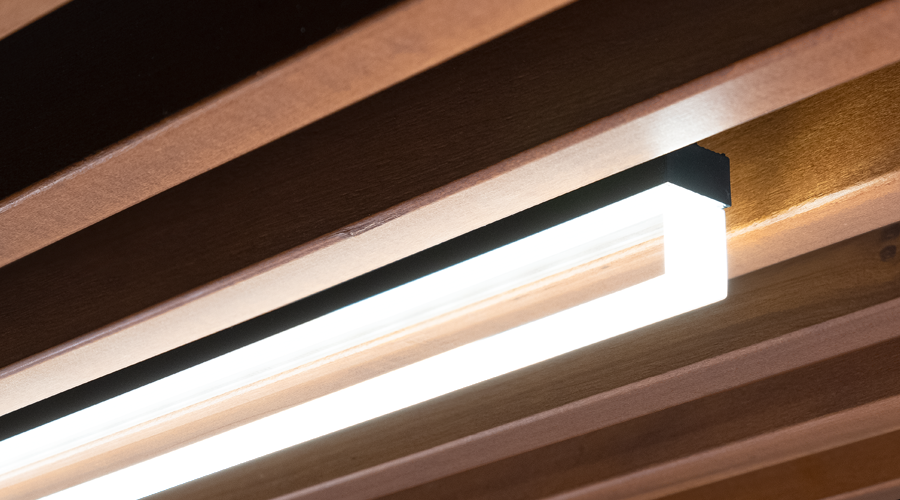 Example 1:
T-BAR LED's slim profile allows it to integrate easily between the narrow reveals of a wood grille ceiling using our specialty wood mounting brackets.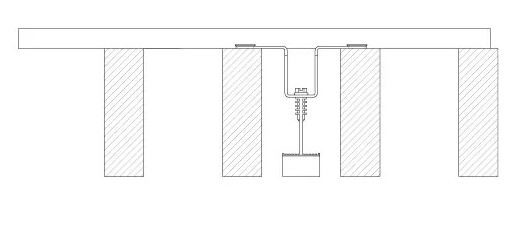 GEMINI with wood plank ceiling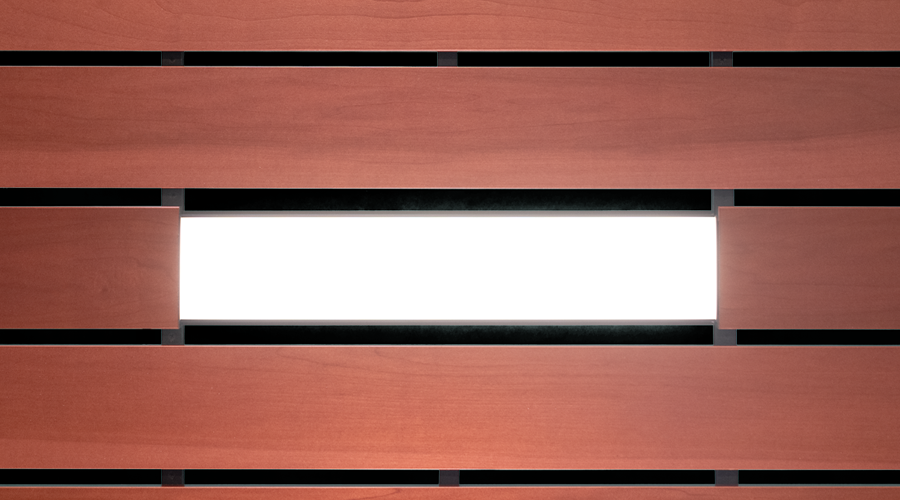 Example 2:
GEMINI with specialty wood mounting brackets is shown with a plank ceiling using the GEMINI fixture to replace an entire plank for a cohesive look.