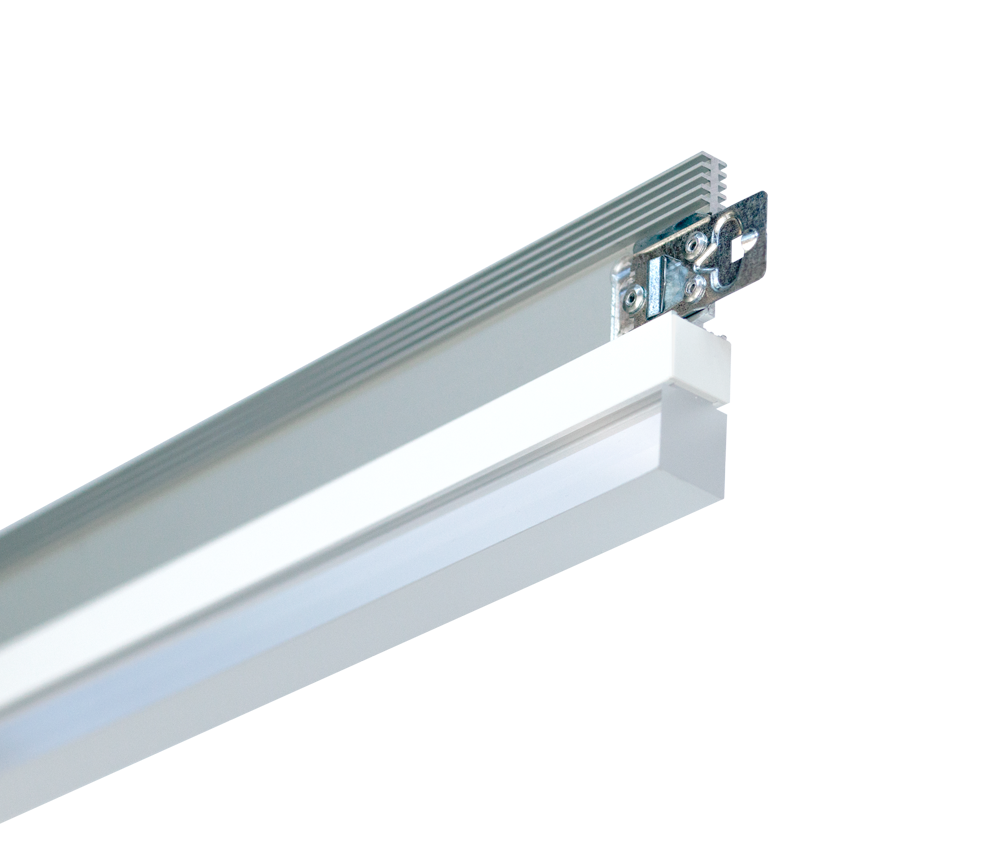 ---
---
9/16″ Downloads
---
Battery Backup options available with this product:
Product Concept
T-BAR FLEX with acrylic block diffuser has an added unique combination of direct and indirect illumination. Designed with satin edges and clear sides, this model creates a particular architectural statement while distributing the lumens over the entire space. Create an array of linear geometrical light patterns or use this as an accent light for special decorative projects.
---
Description
Anodized and painted aluminum extrusion body, steel mounting clips, white PC end caps, acrylic block diffusing lens, satin edges and clear sides, to allow the light to diffuse for a direct and indirect lighting combination.