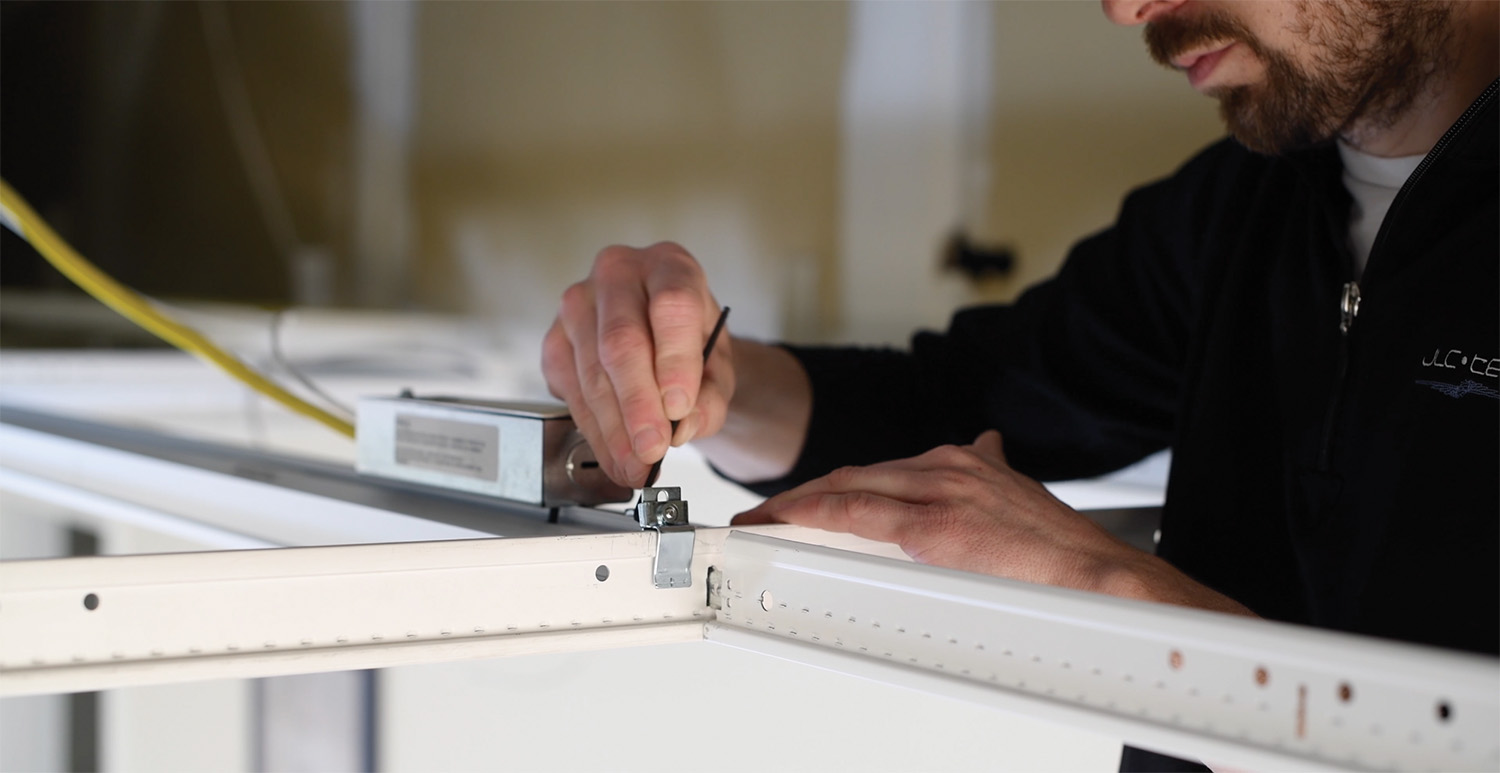 Gemini is the first and only linear downlight for grid ceilings that installs without the need to build a custom opening in the grid system to support the fixture for on-center linear lighting.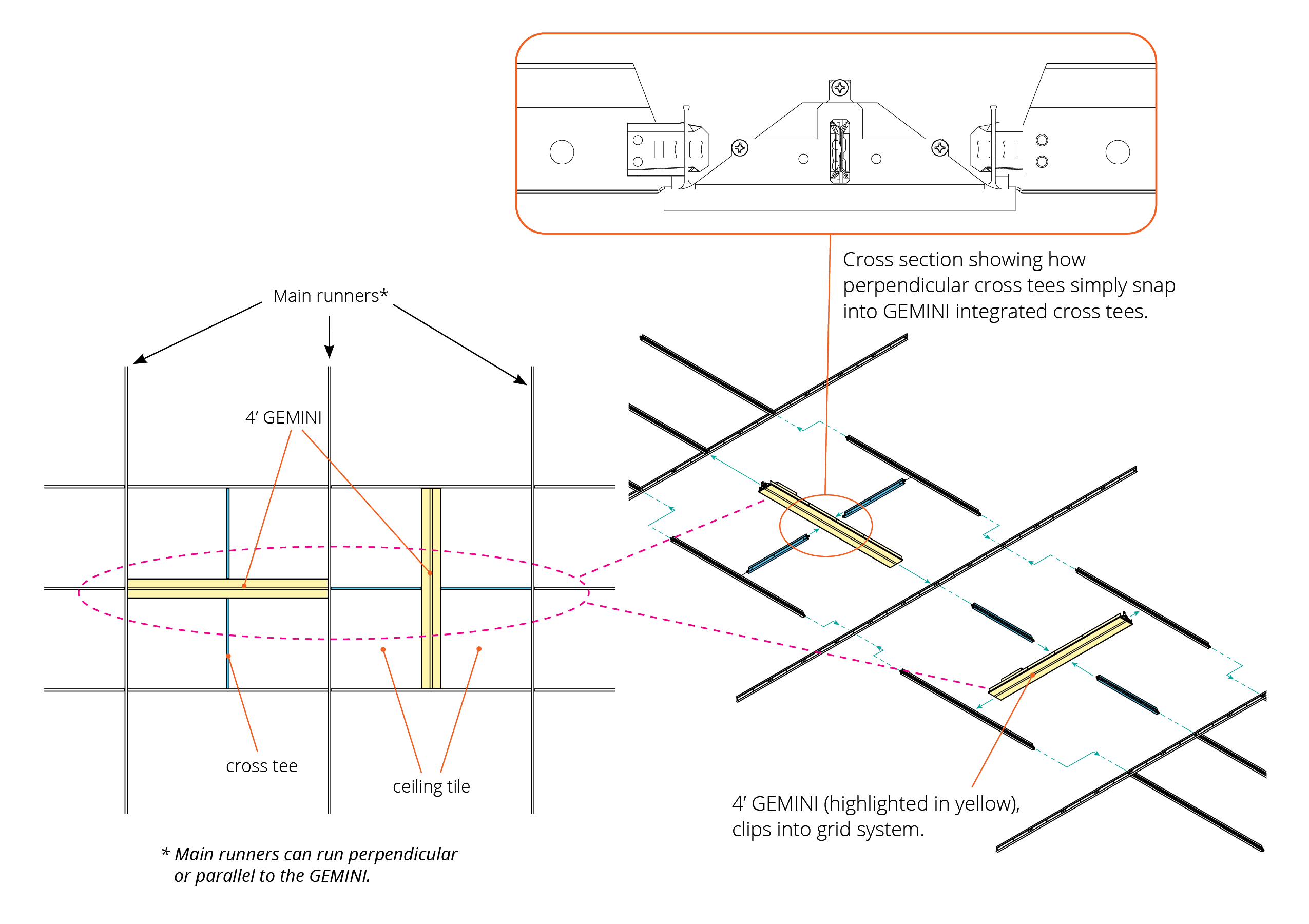 Universally Compatible Clip
Specially designed brackets are mounted at each end of the fixture for easy installation into most manufacturers' standard 15/16" and 9/16" ceiling suspension systems.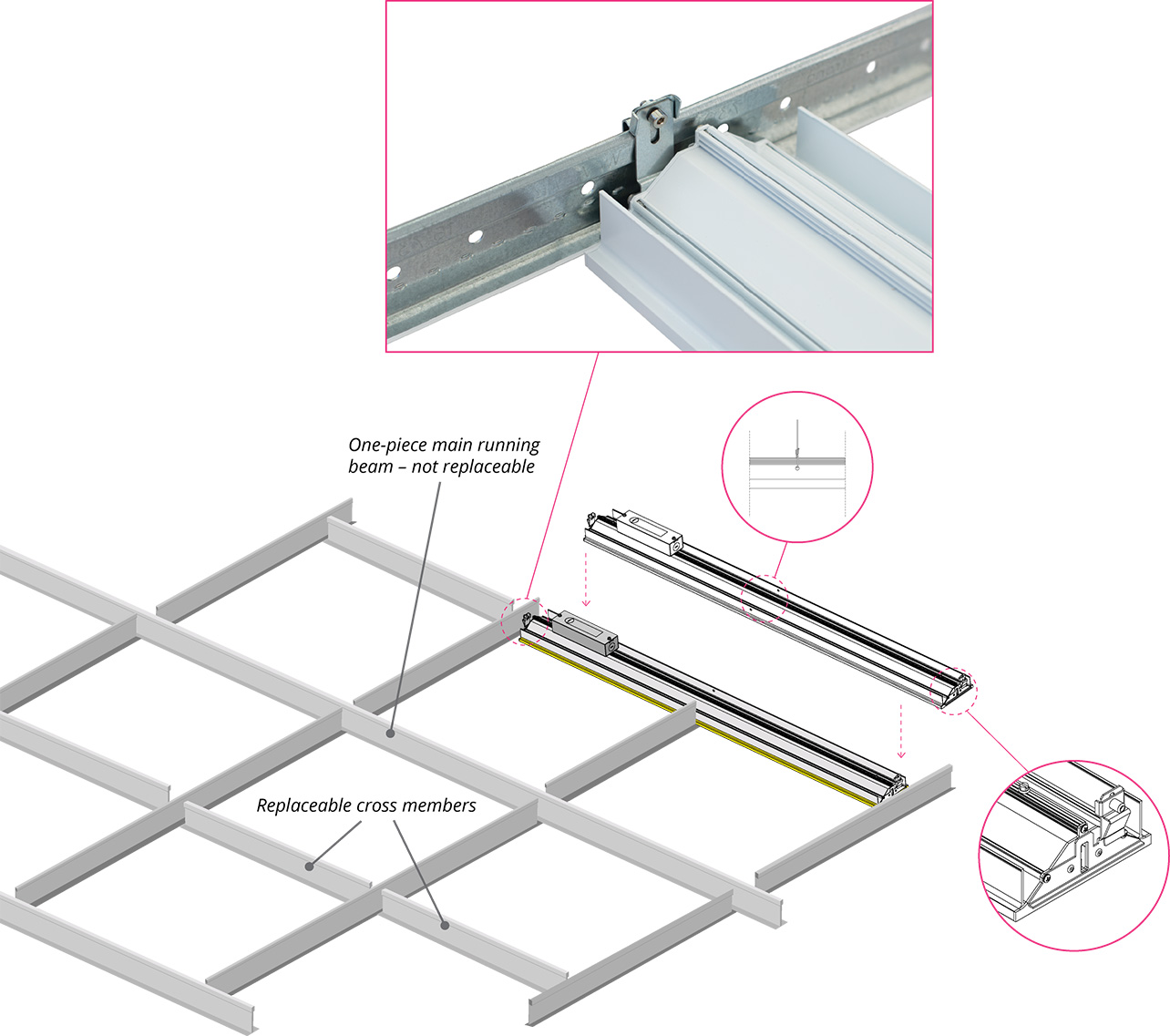 ---
Mounting Option for Specialty Wood Ceilings
There are many specialty wood ceiling types available including wood grilles, wood planks and wood panels. GEMINI's low profile supports harmonious integration into these various wood ceilings using dedicated mounting brackets, specific to the wood ceiling system being used.
---