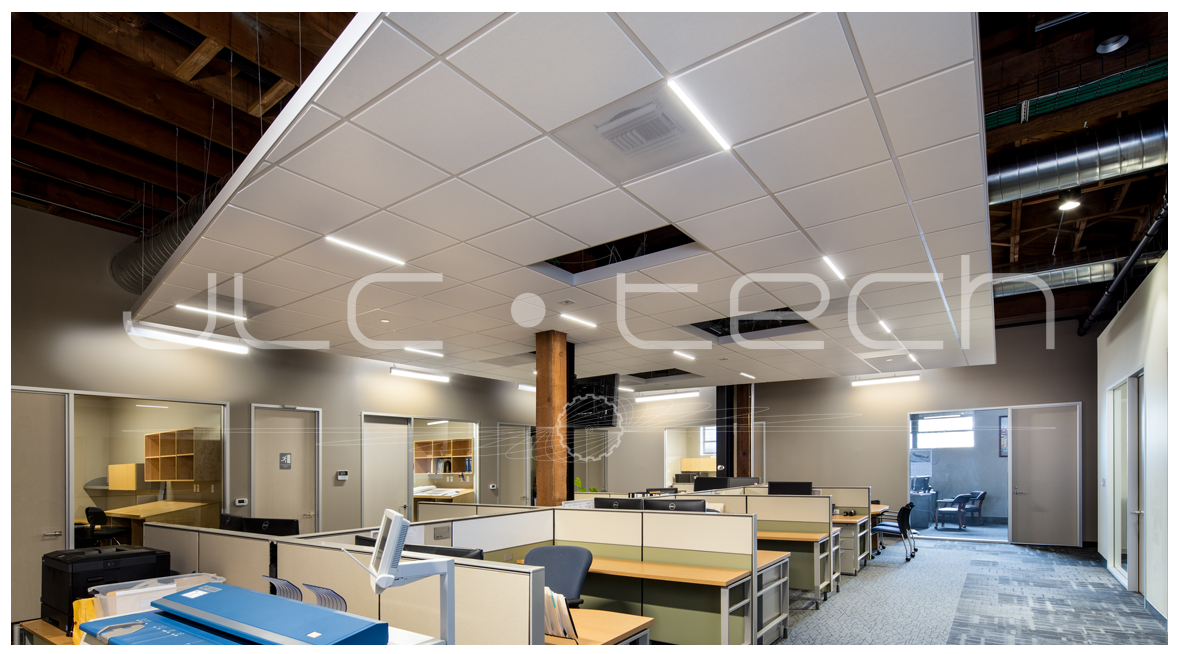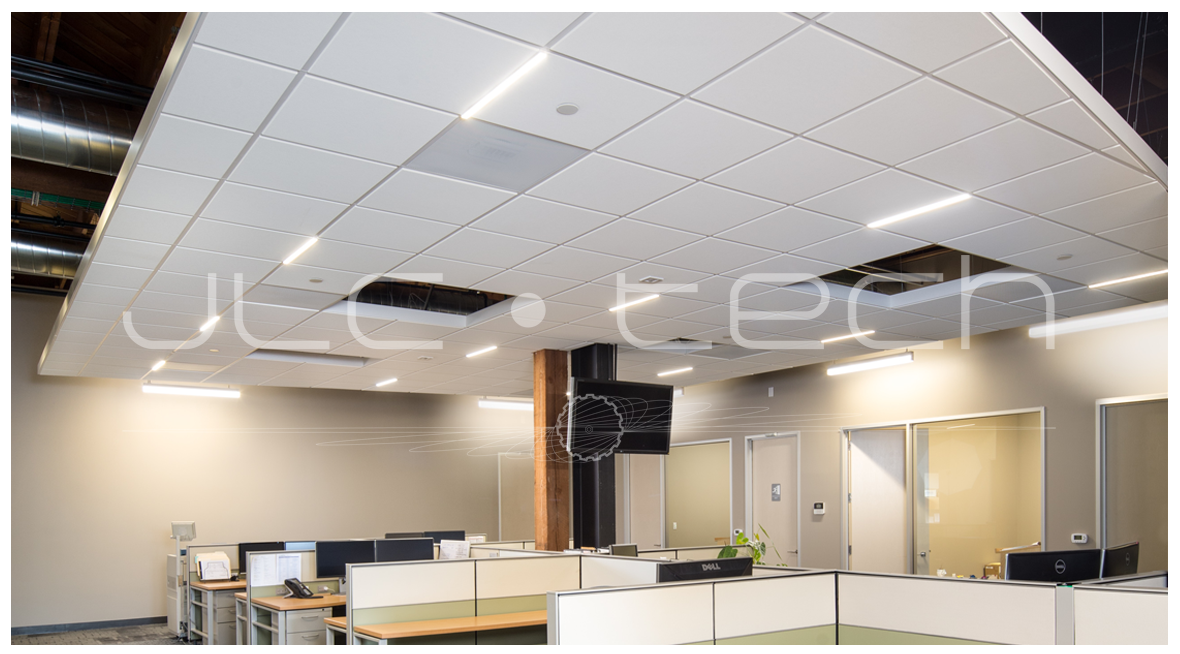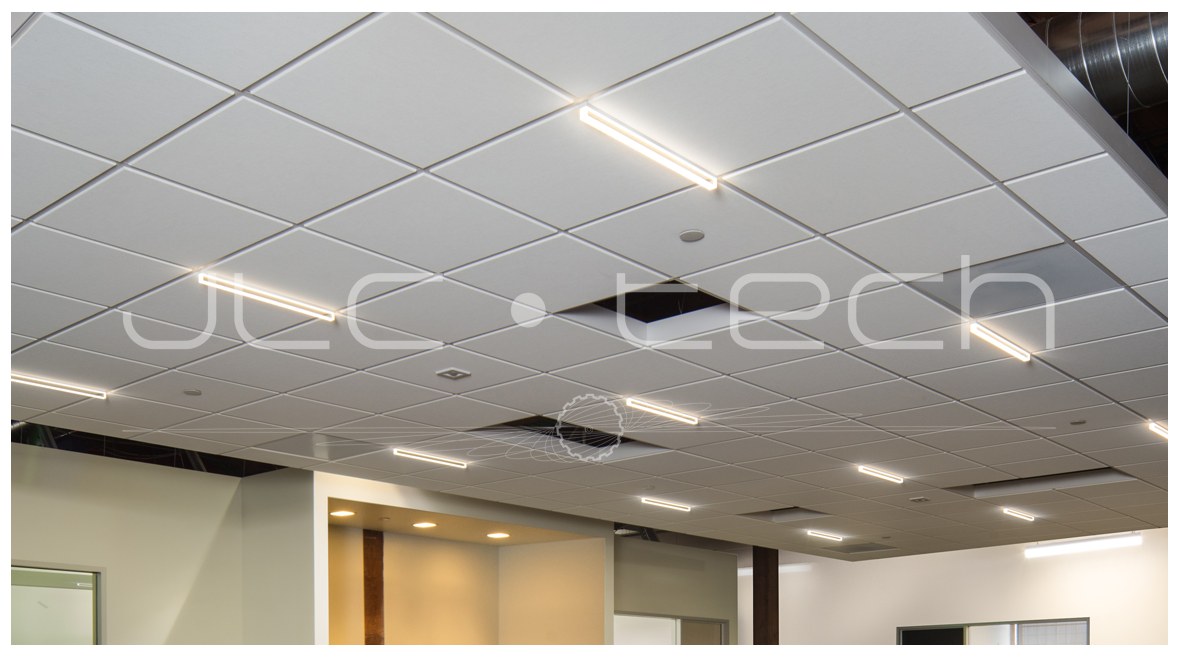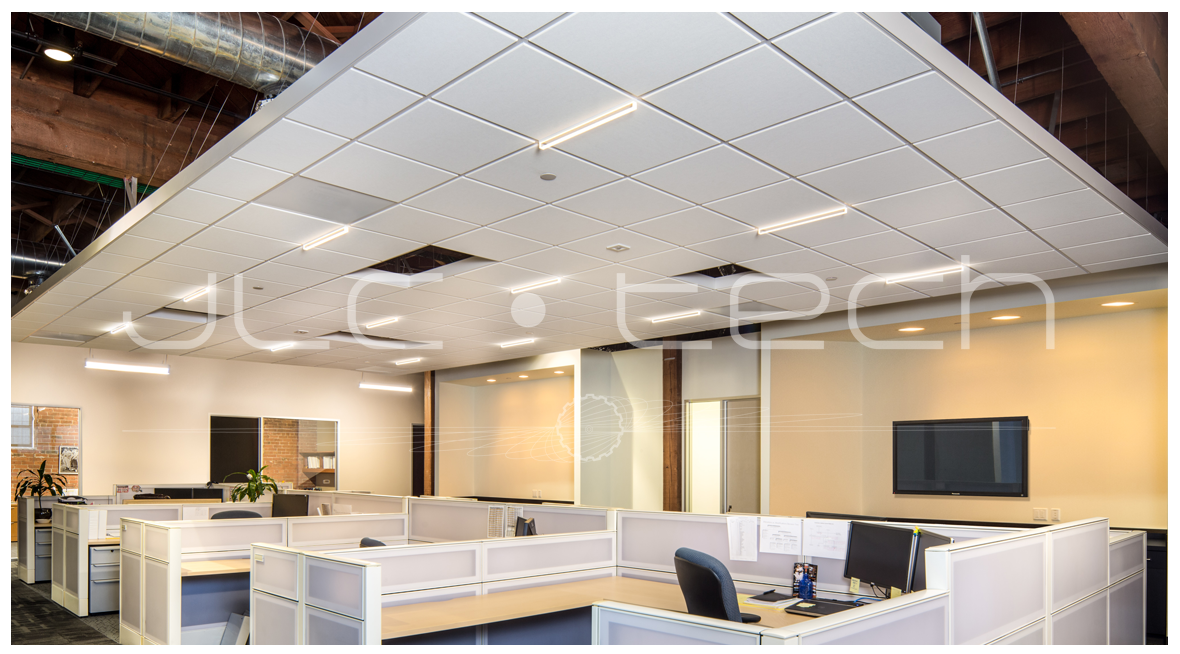 McMillan Electric Co. Office
San Francisco, CA
"Our goal in the design phase of our new office was to showcase lighting that was unique, modern and would stay current. We saw the T-BAR LED demo pack and our search was over. The fixtures arrived on time to meet schedule. The T-BAR LEDs were easy to handle and install. The quality and performance exceeds expectations." 
– David Auch, Vice President of McMillan Electric Co.
Specifier:
McMillan Electric Co.
Application:
Headquarters office space
Total square footage:
1,514.59 sq. ft.
Average foot candle achieved:
25 FC at desk
Quantity of products:
20 pcs – TBSL-MW-2-24-D-A-W
T-BAR LED 2' Diffusing Lens 15/16" (3,500K)
12 pcs – TBSL-MW-2-24-B-A-W
T-BAR LED 2' Block Diffusing Lens 15/16" (3,500K)