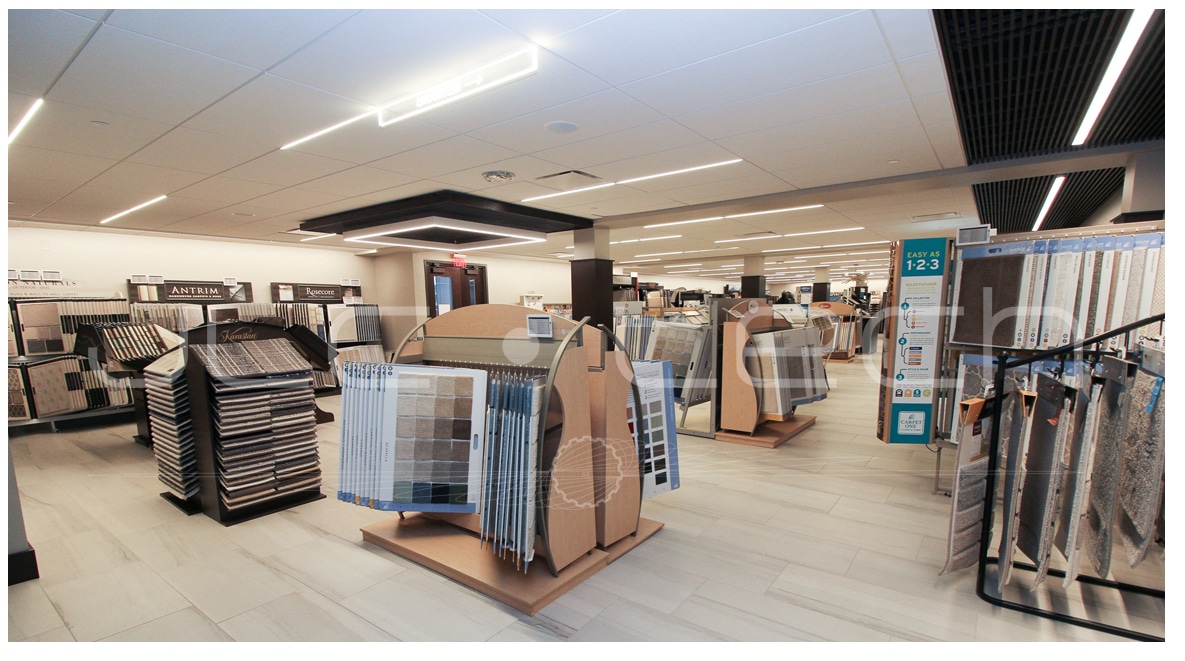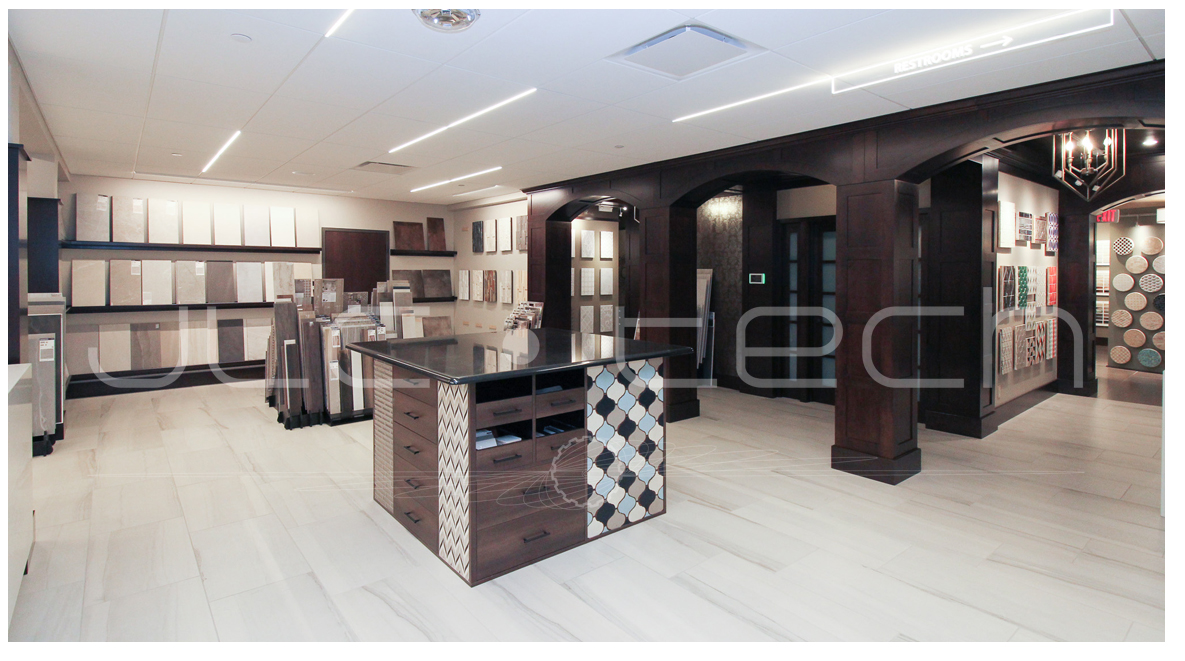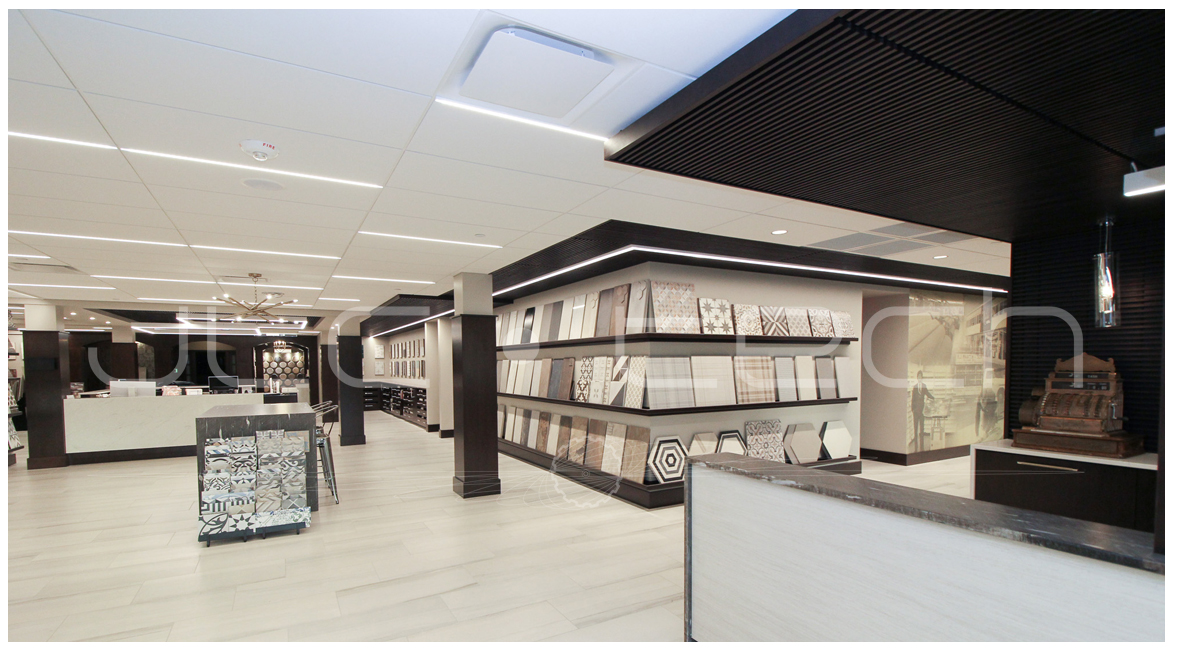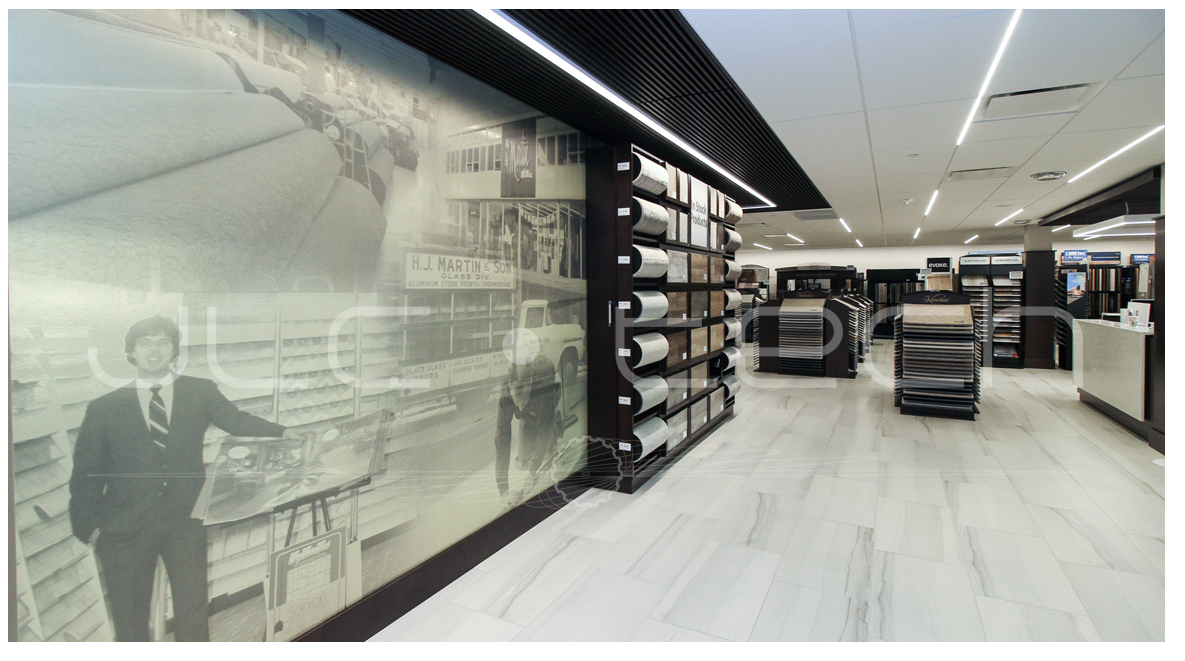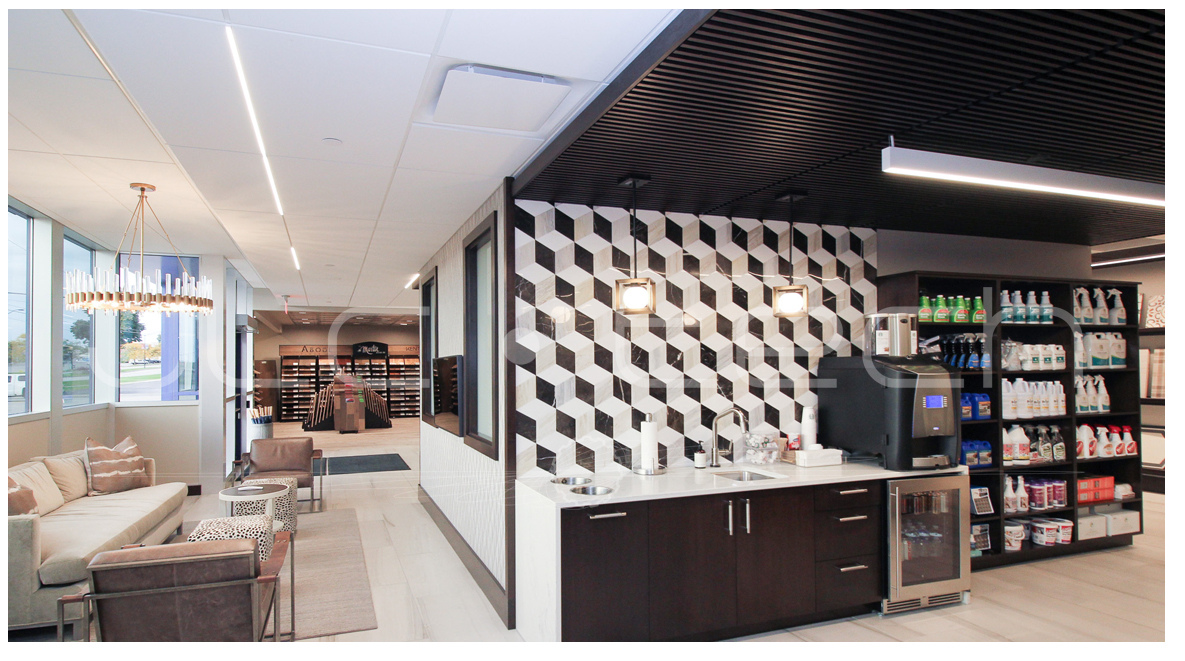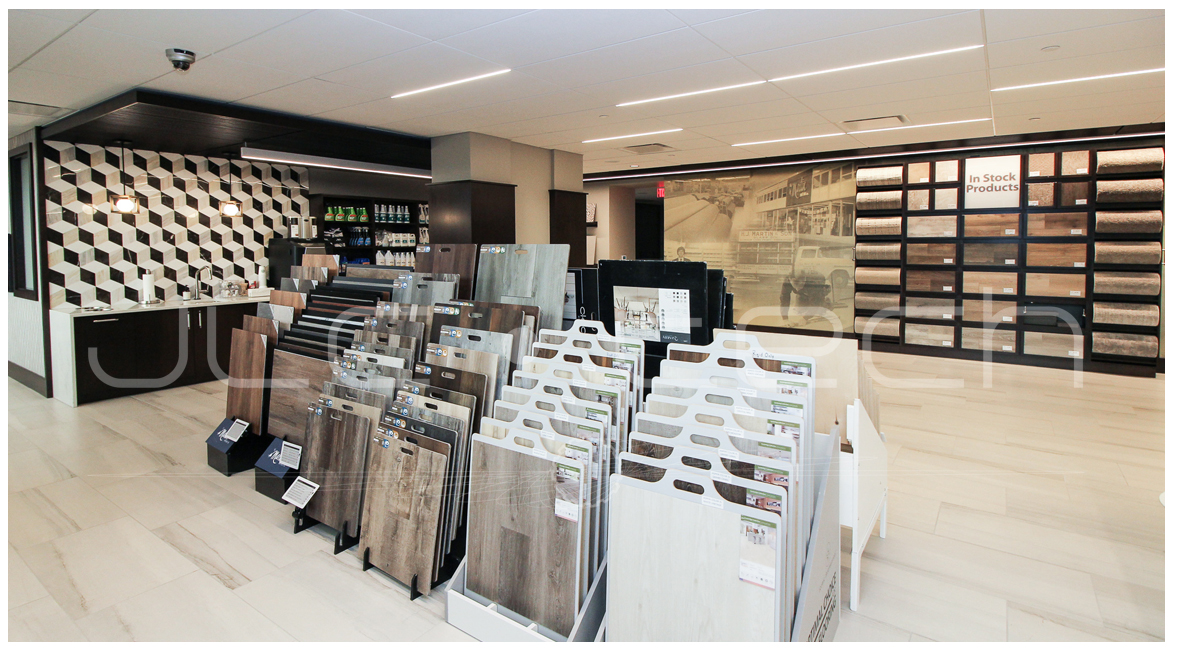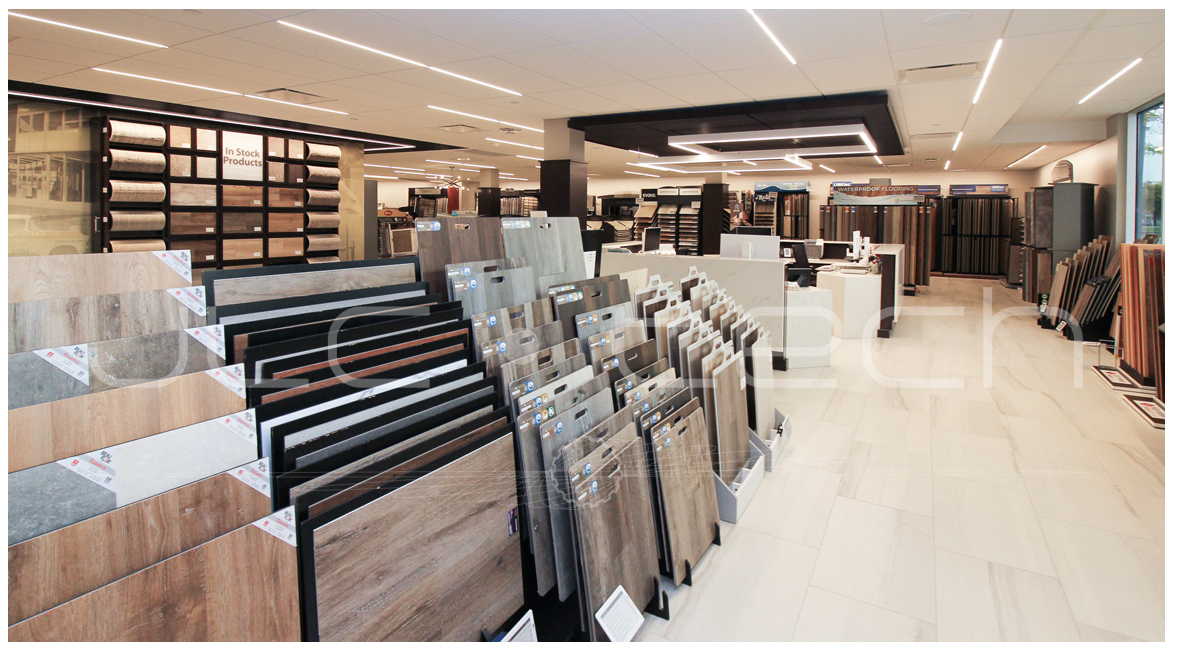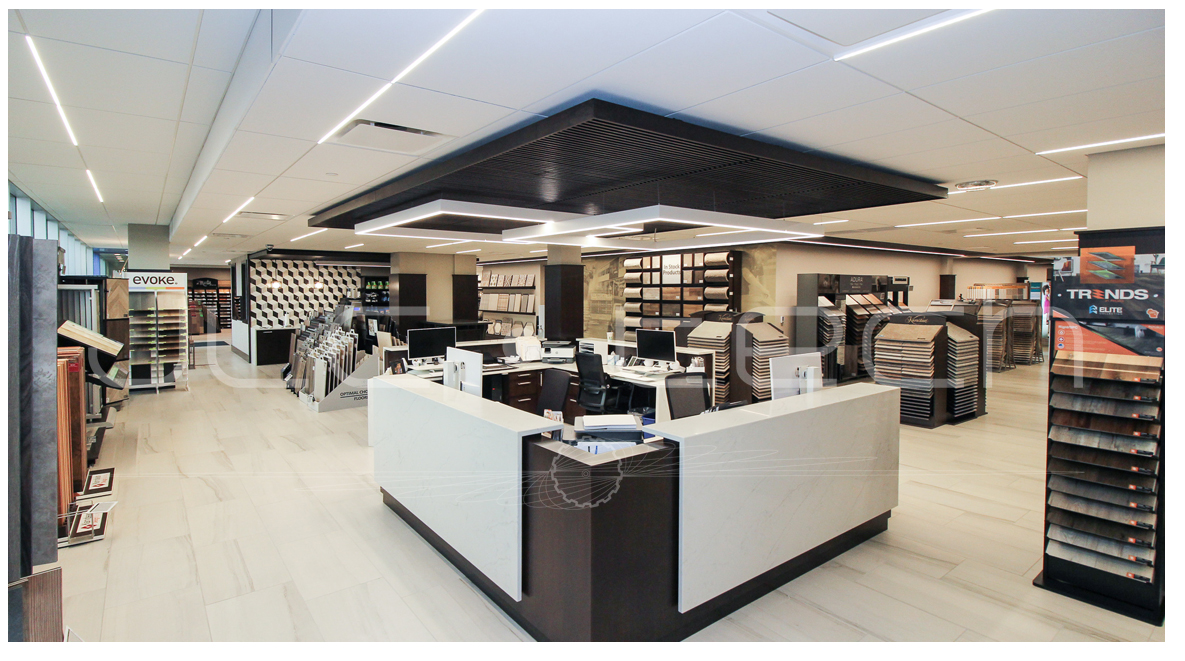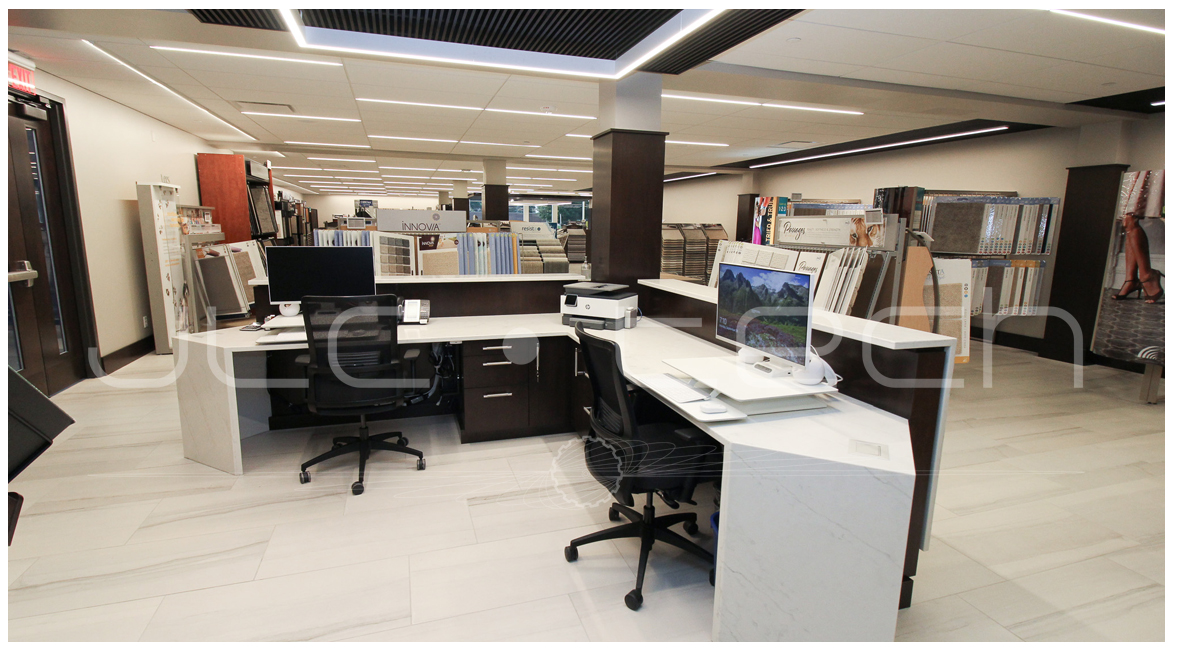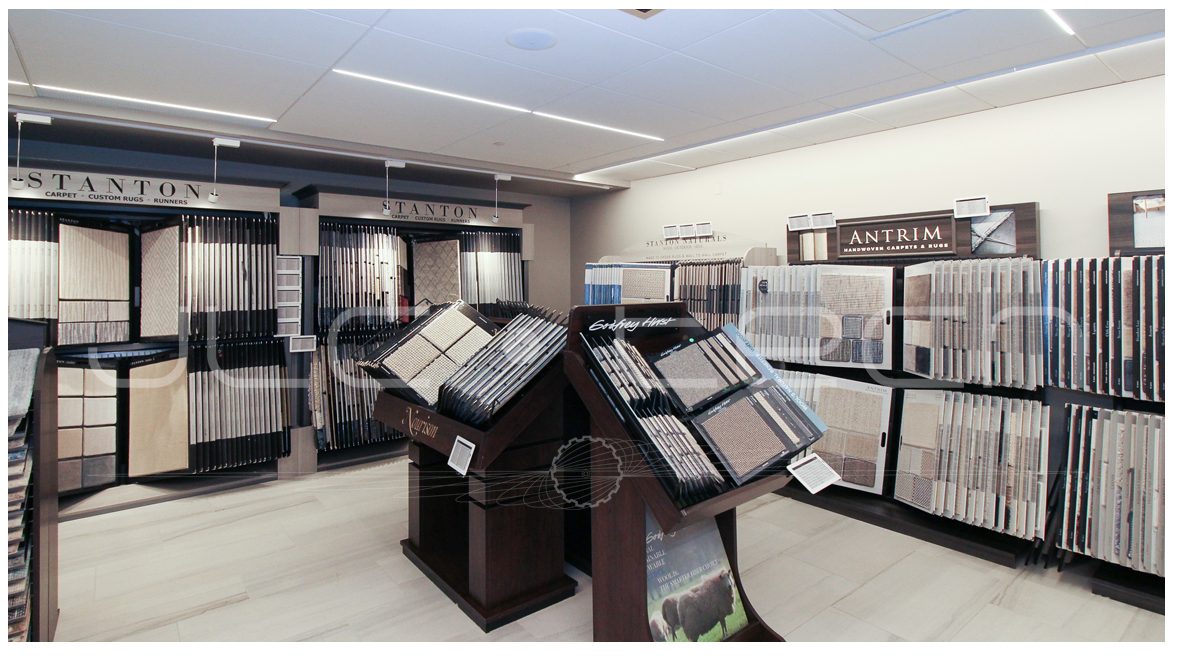 H.J. Martin and Son
Green Bay, WI
"When designing the H.J. Martin and Son showroom, the visual displays were the most important. We needed lighting that would highlight our products but not distract visitors. Our previous ceiling was large textured tiles paired with large florescent lights that created a very busy space with a lot of shadows and no consistency in light.
 By adding the T-BAR LED lights, we created a perfect, clean and simple look and feel. They add a unique design element without taking away from our goals, allowing the products to be the main focus. The lighting consistency has improved tremendously."
– Allison Weiner, Merchandising Manager
Electrical Contractor:
Vos Electric, Inc.