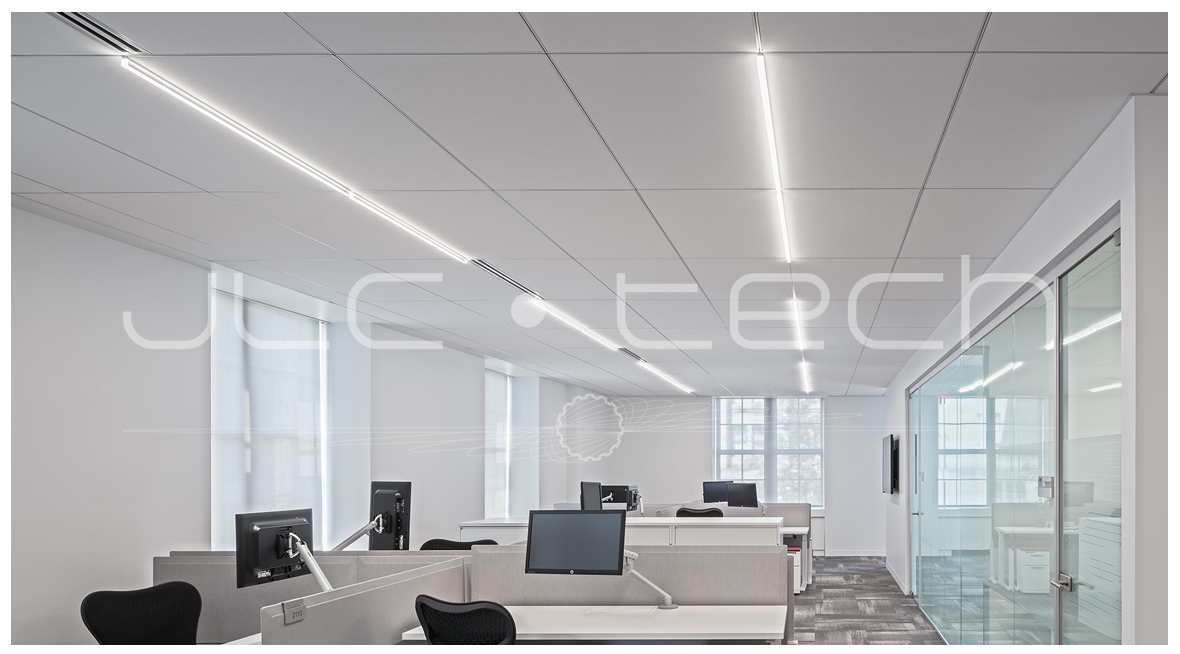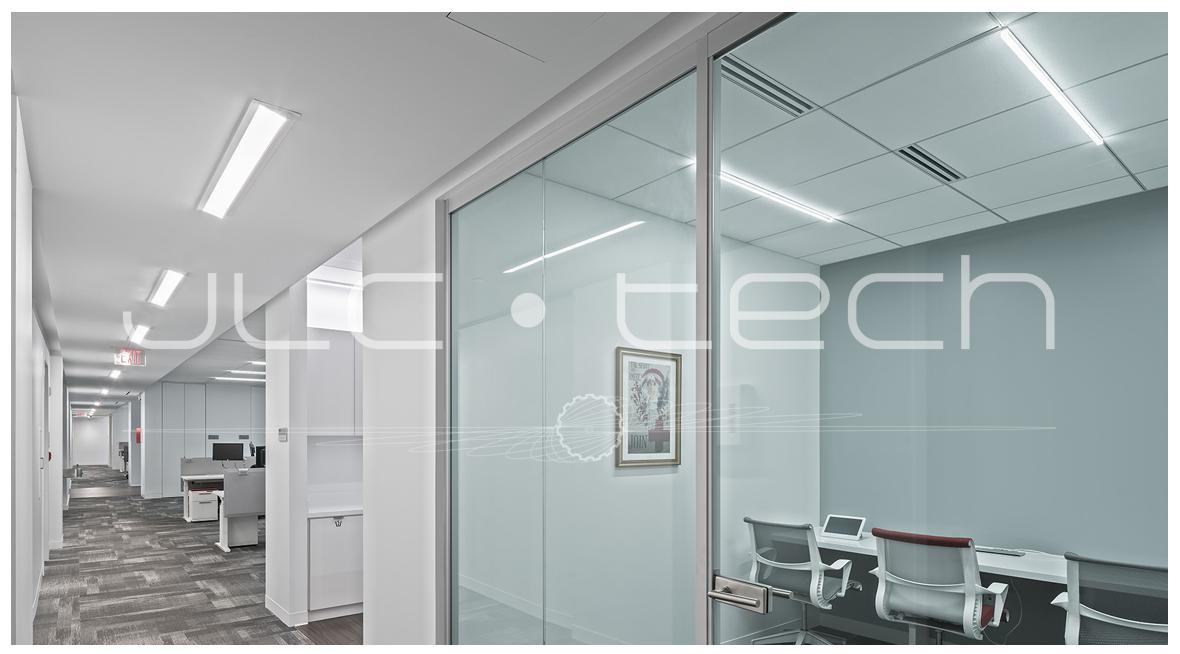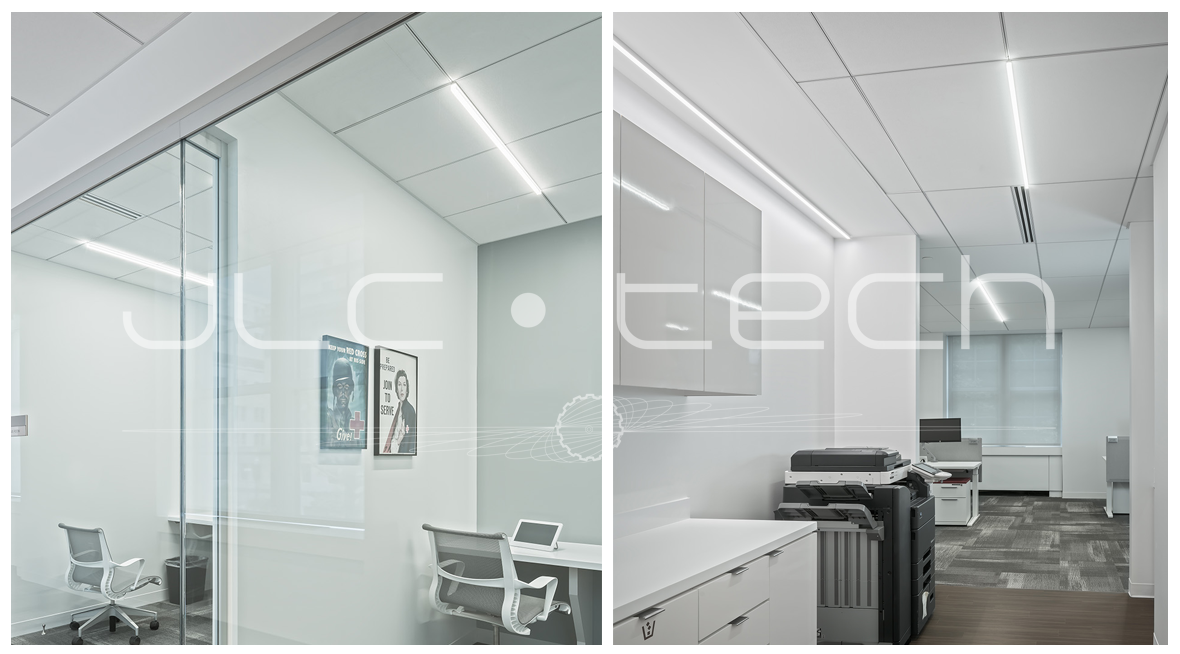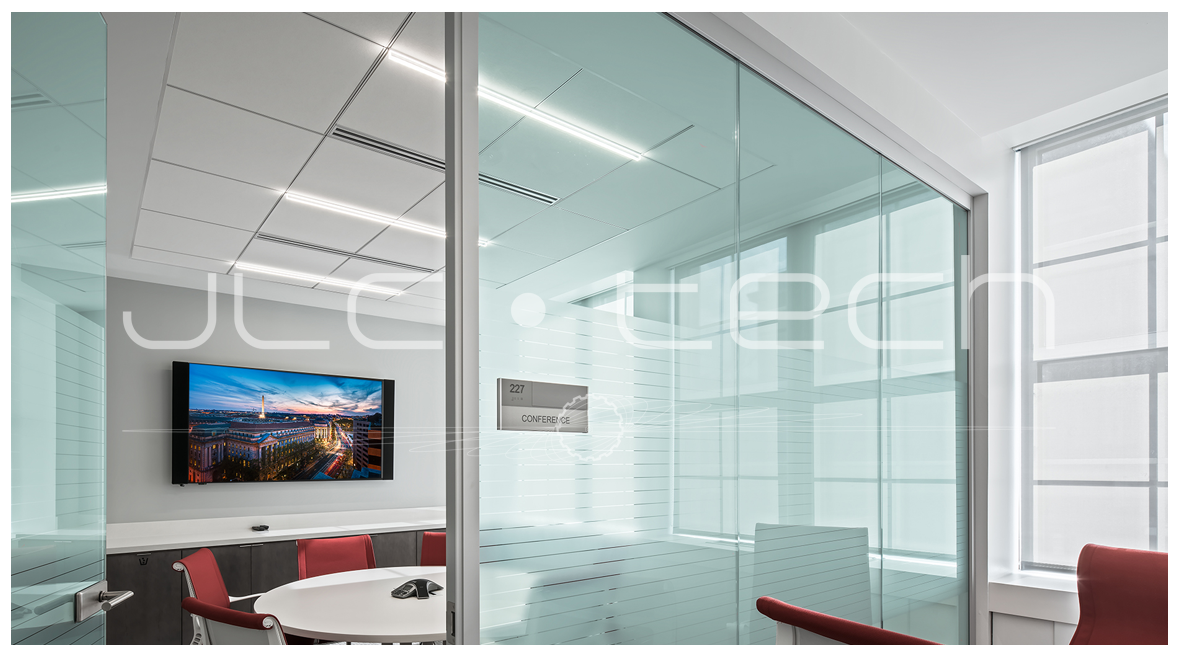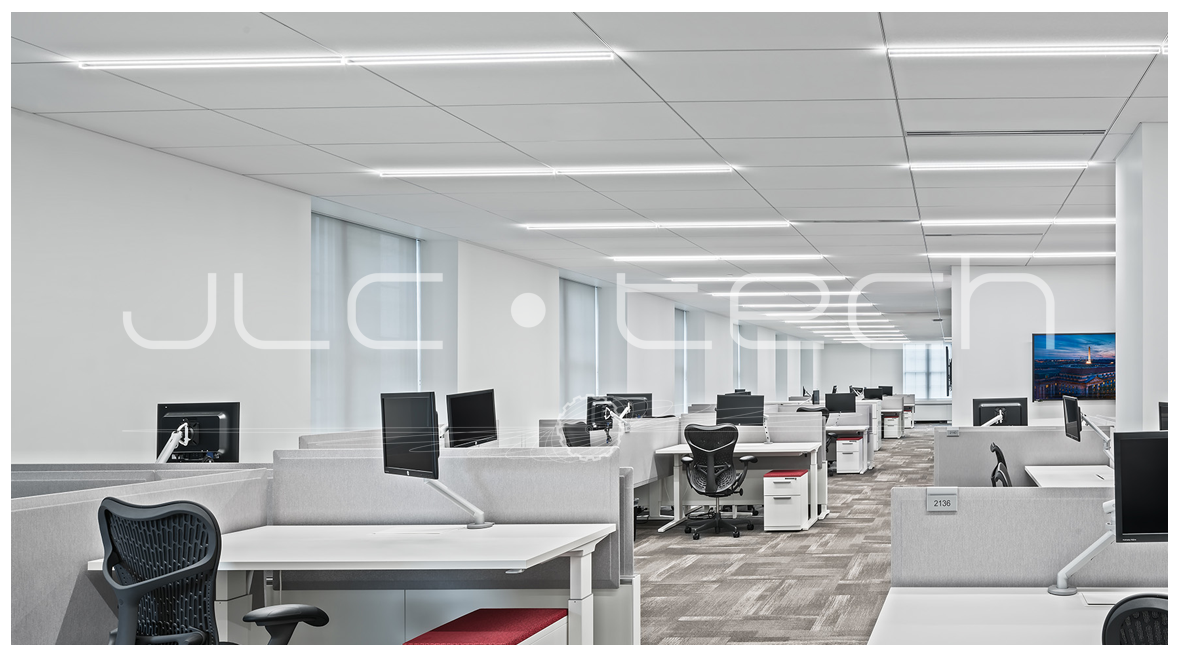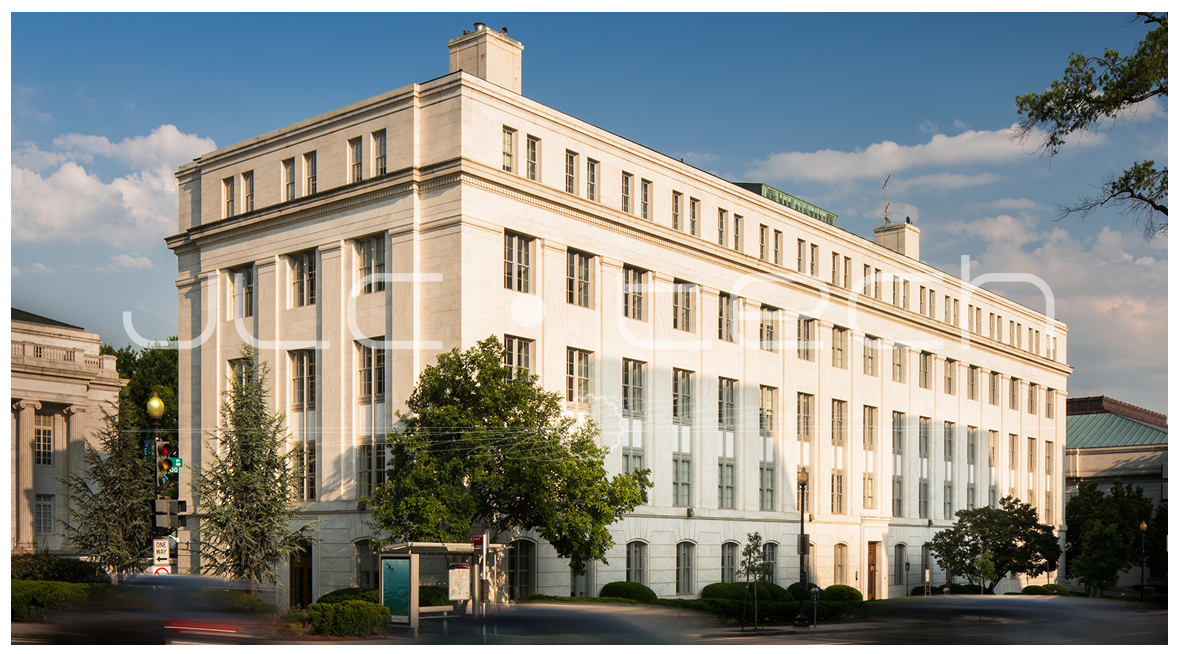 American National Red Cross
Washington, D.C.
"We selected the T-BAR LED lighting system for its elegant, transparent, innovative design, which mirrored HOK's renovation goals for the historic American Red Cross National Headquarters.   The translucent quality of the T-BAR LED light fixtures provided the perfect visual connection between the perimeter windows of the open office and the glass walls of the private meeting rooms.  The client and contractor appreciated the efficiency and ease of installation."
– Alina Ainza, LOOP Lighting
Specifier:
HOK / LOOP Lighting
Application:
National Headquarters
Total square footage:
30,000 sq. ft.
Average foot candle achieved:
41 FC at desk
Quantity of products:
676 pcs – TBSL-MW-4-15-B-A-W
T-BAR LED 4' Block Diffusing Lens 9/16" (3,500K)
3 pcs – TBSL-MW-2-15-B-A-W
T-BAR LED 2' Block Diffusing Lens 9/16" (3,500K)