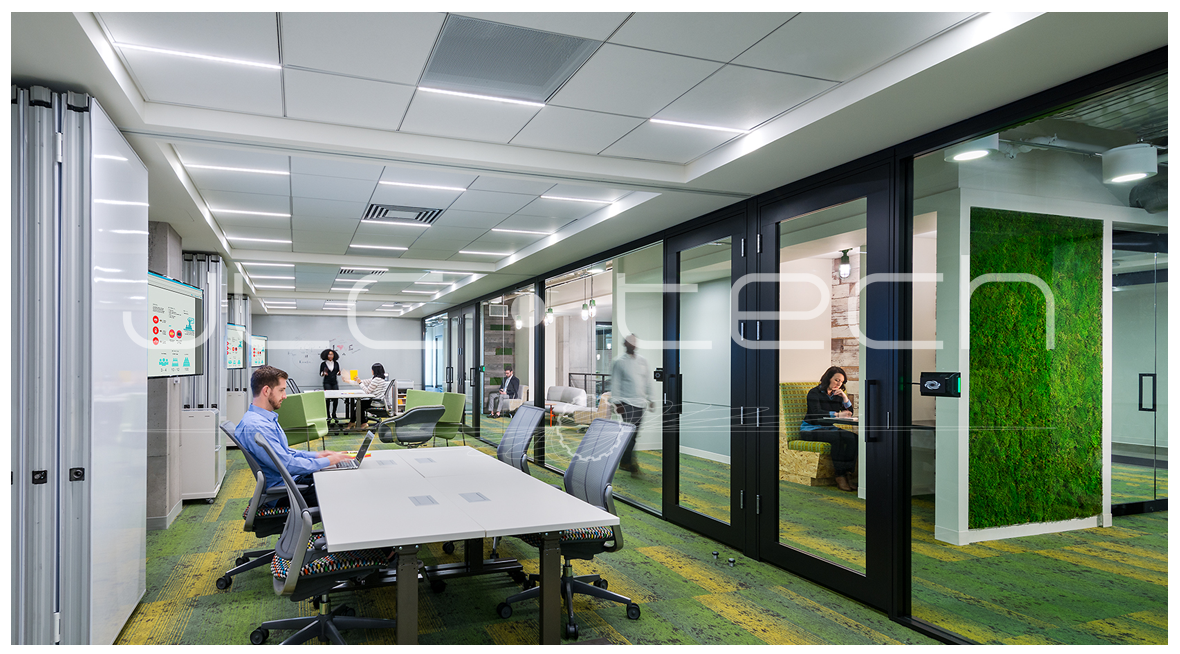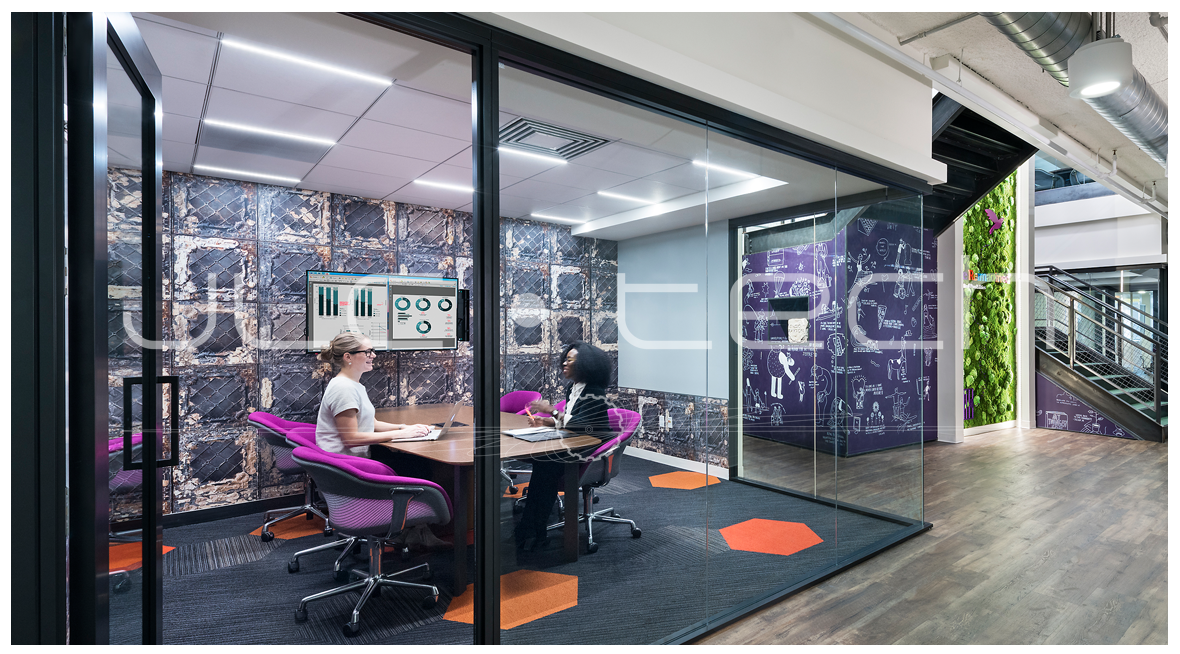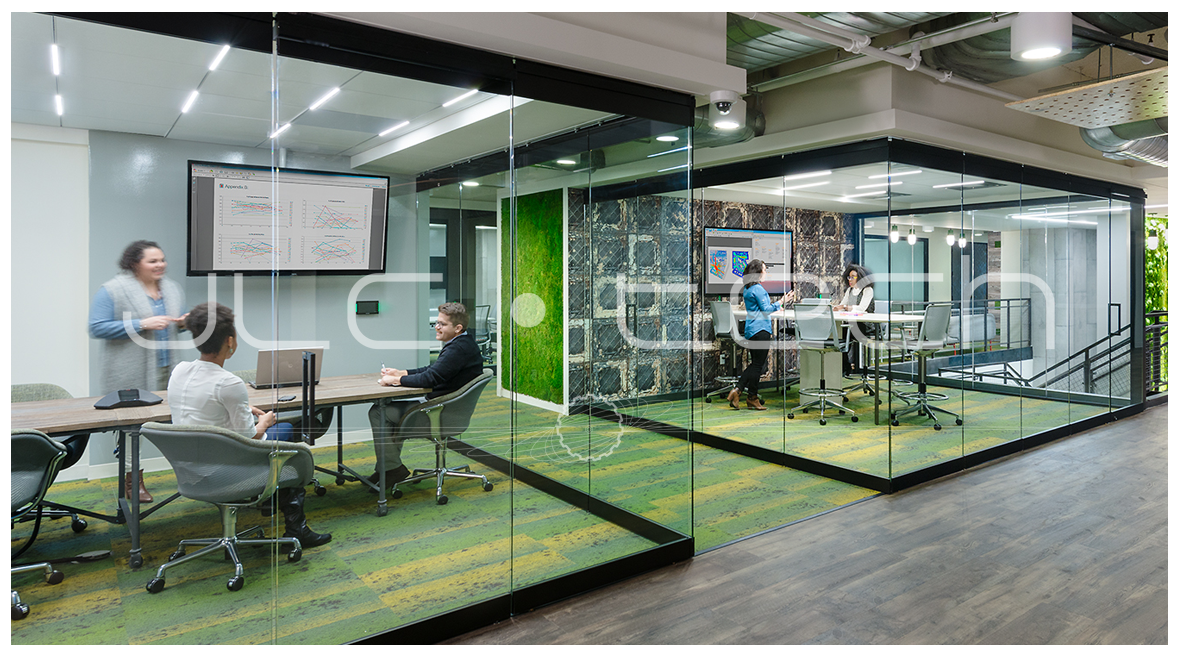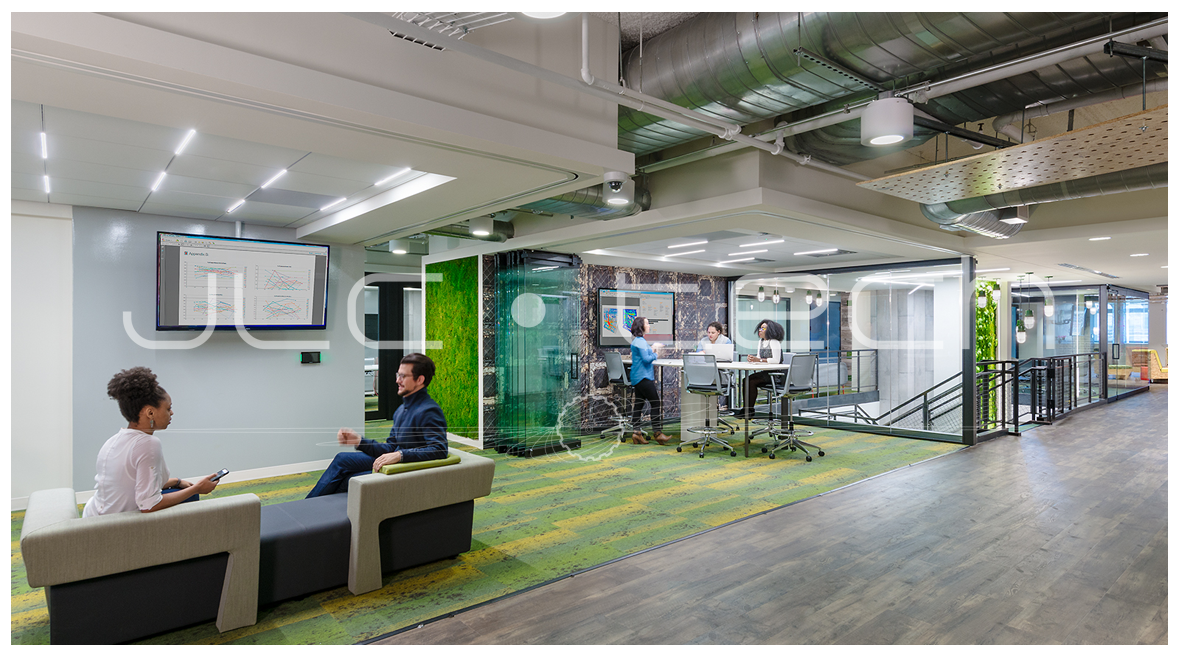 AARP Renovation Project
Washington, D.C.
"There are many reasons why we chose to use the T-BAR LED fixtures, and probably none more than acoustics. This client was very sensitive to sound transfer between enclosed spaces, and the T-BAR LED was a big part of our solution. Having the fixture integrated into the ceiling grid system allows additional ceiling tiles to be installed to absorb sound, and also to limit sound transfer through the light fixture, which is not the case with a traditional 2×2 fixture."
– Erik Wyche, OPX Design Consultancy
Specifier:
OPX Design Consultancy
Application:
Conference/focus/work rooms
Total square footage:
2,600 sq. ft.
Average foot candle achieved:
31.5 FC at desk
Quantity of products:
43 pcs – TBSL-MW-2-15-D-U-W
T-BAR LED 2' Diffusing Lens 9/16" (3,500K)
46 pcs – TBSL-MW-4-15-D-U-W
T-BAR LED 4' Diffusing Lens 9/16" (3,500K)